Kick Off Back to School
Season with Custom Packaging
Delight students with custom school boxes to celebrate educational milestones, events, and more.
EASY TO DESIGN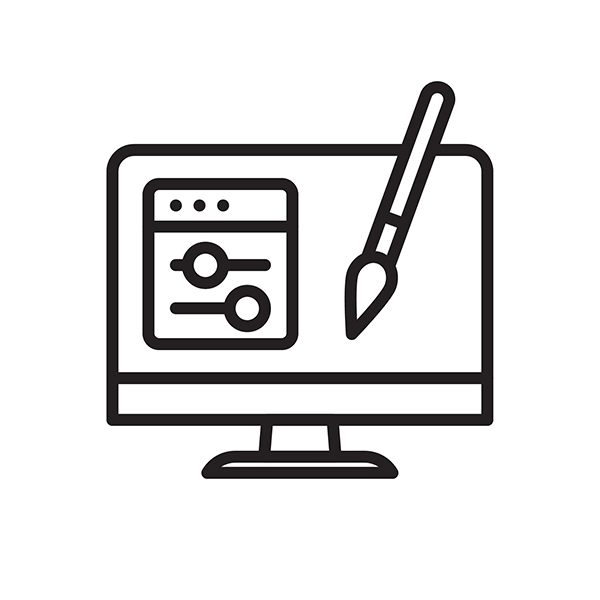 Creating a custom box is as easy as 1-2-3. Design your custom school boxes online in a few clicks with our easy-to-use art editor tool.
DIGITAL PRINT


Leverage the power of digital print and create full-color custom boxes with no setup fees or print plates.
SUSTAINABILITY



We use US-sourced corrugated material that is 100% curbside recyclable.  

Looking for custom packaging design inspiration?
Download our FREE Flipbook for tips and case studies for your school box project.
Get 15% off your first order! New customers only.

Celebrate Your Scholar with a Custom Printed Box
With 34+ box styles to choose from, design & order custom packaging today.
Ideas for Designing a Custom School Box
Custom printed school boxes create a sense of community and connection for students. Whether you're a parent wanting to celebrate your scholar's achievements or a member of a school organization looking to welcome back students, you can't miss the mark with a custom printed box. Here are two school box ideas to consider.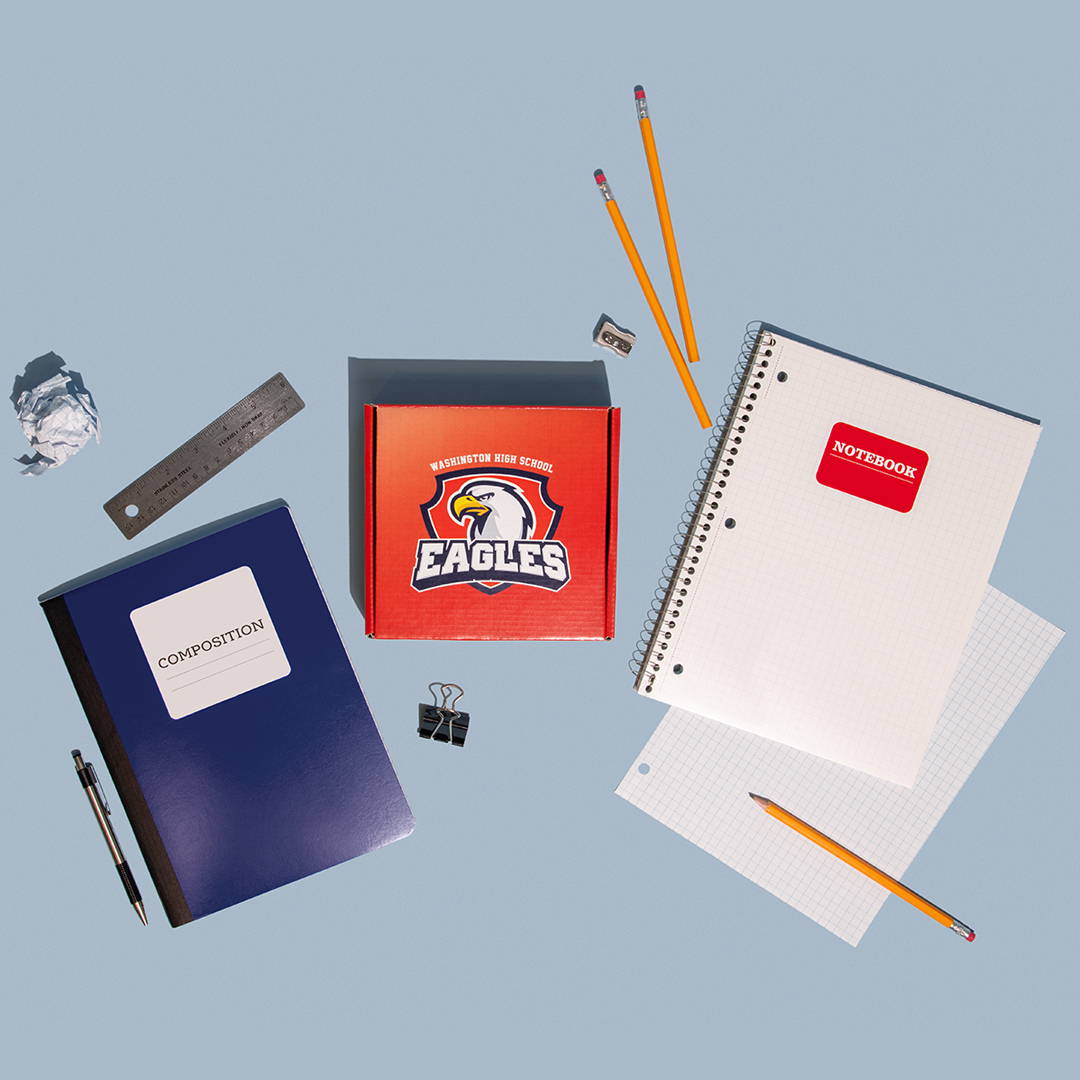 Why Create Custom Clothing Boxes for Your Brand?
When it comes to ordering shipping boxes for your apparel brand, many factors contribute to a fantastic packaging experience. Leveraging custom packaging is key to establishing a cohesive aesthetic that aligns with your unique branding.
What can custom school boxes be used for?
Fantastapack's custom boxes are highly versatile and can be used to your student's educational milestones or events. Fully customize the artwork and size of this box style of any occasion. Our custom school boxes are great for:
- Back to School
- High school or college graduations
- Prom or school dances
- College or university admissions
- School sports team awards
- High school or college reunions
Why should I choose Fantastapack for my custom school boxes?
Fantastapack is one of the leading custom packaging manufacturers in the industry. We produce custom boxes, product labels, and retail displays with no minimum order quantities or additional setup costs by leveraging digital print technology. Order as many as you want or as few as you need — perfect for prototyping, limited-run promotions, and seasonal campaigns. 

We also offer 34+ box styles to choose from for your school boxes. Simply select a style, design online or apply your artwork to our dieline, and receive your custom packaging before you know it.

Can I personalize my school box using my own artwork?
At Fantastapack, we're committed to using sustainable materials and manufacturing practices wherever we can to minimize our environmental impact. We proudly operate our own manufacturing plants, allowing us to control the environment in which your packaging is produced. We warehouse our packaging materials on the manufacturing floor, eliminating truck transportation and reducing our carbon footprint.

By leveraging the latest digital print technology, we're able to significantly reduce our packaging waste compared to analog print methods. Our boxes are 100% recyclable and made from approximately 30% to 50% recycled material. All of Fantastapack's corrugated materials are sourced from SFI® Certified suppliers in North America. In addition, 100% of corrugated fall-off (waste) in our plant is baled and recycled through the paper mill system.

For every purchase made on Fantastapack, we donate a portion of each sale to fund the planting of one new tree through One Tree Planted, a non-profit organization on a mission to create a world full of trees. Learn more about our commitment to sustainability here.
Is there a minimum order to produce my school boxes?
Since we produce our custom packaging using the latest digital print technology, there are no order minimums for our custom boxes, product labels, or retail displays. However, the price per unit will be reduced at higher order quantities. To get an instant box quote, select your product, add in your desired dimensions, material, print type, and quantity, and an instant quote will pop up on the product page (excluding tax and shipping).
Where do you manufacture your custom school boxes?
All of our custom packaging products are manufactured in the United States. We operate two world-class digital print production facilities in Seattle, Washington, and Lowell, Arkansas. 
How long will it take to get my school boxes?
Can I order a mixture of different sizes and artwork?
If you need custom boxes in different sizes or with varying artwork, you will need to place a separate order per variation. For questions, please reach out to our customer support at support@fantastapack.com.
What packaging materials and finishes are available for my custom school boxes?
We have a variety of material finishes that you can use for electronic boxes, including Standard White, Premium White, Premium White with Gloss, and Kraft. We also offer the PurePrint Materials Collection, a high-end material and print combination available exclusively on Fantastapack. PurePrint Premium™ and PurePrint Matte™ combine our brightest white material with our best print quality to deliver vivid, full-color impact and high-end results, using environmentally-safe true water-based inks.