product-2115562629
The Reverse Tuck End (RTE) box is designed to be shelf-ready for retail, offering great presentation value for a high-end unboxing experience. This style features a top closure that tucks from the rear to the front, while the bottom closure tucks from the front to the rear of the box. It's easy to open and close and can be opened from either the top or bottom end. RTEs are great for product packaging or as gift boxes.
This sturdy structure supports heavier items, such as candles. RTEs are shipped pre-glued, with no glue, tape, or staples required for assembly.
Please reference our Production & Shipping Timelines page for the most up-to-date information on how long your order will take to complete. 
Size restrictions:
Minimum dimensions: 3" (L) x 3" (W) x 2" (D).
Get an INSTANT QUOTE once you fill in all the fields required. You can change all fields, combine and recombine options, the PRICE will change automatically!
Order your custom box in 5 easy steps!
Let's break it down and go over each step:
Enter your box DIMENSIONS
Choose your MATERIAL
Check the PRINT OPTION you require
Enter your QUANTITY - your PRICE will show once step 1 to 4 have been completed!
To purchase, simply Add To Cart and follow the checkout process
If you do not have artwork for your order or design experience, you can use our free editor tool, Art Studio, to create your design online by clicking on DESIGN ONLINE and then follow the checkout process from there!
Watch our how-to-order video using our Free online Editor Tool, Art Studio
By clicking on Add-to-Cart from the product page, you will receive your unique PDF dieline by email within 10 minutes after your order is placed. Apply artwork on this dieline offline by opening it in a program like Adobe Illustrator and create your artwork in CMYK layers. When you're done, upload it to your order in your Fantastapack Admin panel and you are off to the races!
Watch our how-to-order video using our dieline and working on your artwork offline
Watch our How-to-Order videos on YouTube!
✔ Please look over our Art Guidelines to better understand the art process.
Want to get a sample of this box style before committing to a large order? Simple! Fantastapack offers expedited production of 5-7 business days* (once your artwork is approved) for sample orders in quantities of 1 to 4 boxes. It's easy and fast to get a prototype at the same quality as a full production order*!
Getting a sample is a great way to confirm that your dimensions are correct, your product truly fits, and to ensure your custom artwork is perfect!
To order a custom sample, simply follow the same steps as placing a full production order*, but limit your order quantity to 4 boxes or less:
Enter your box DIMENSIONS
Choose your MATERIAL
Check the PRINT OPTION (if you require artwork, this production time will begin after your artwork is submitted)
Enter your QUANTITY: 1 to 4 boxes maximum so production time is reduced to estimated 5-7 business days*.
To purchase, simply Add To Cart and follow the checkout process
You can also choose to use Art Studio, our free online graphics editor, by clicking DESIGN ONLINE (you will be able to add the item to your cart after launching Art Studio).
Receive your physical proofs fast and get started on your big packaging project even faster!
*Full production orders, containing 5 or more boxes, ship out in 20-30 business days - sample orders containing 1-4 boxes ship out in an estimated 5-7 business days; if you require artwork, this production time will begin after your artwork is submitted. All production time options do not include shipping time to your location. All production timelines are estimates and subject to change without notice, the estimates listed are minimums and during peak season (Q4), production times can be longer. Rush Production can be unavailable without notice due to high volumes.
Reverse Tuck End (RTE)
Please ensure your dimensions follow the product's dimension and scale requirements
Oops! Looks like you forgot a quantity.
Modify dimensions or quantity on the product page
---
Tweet
Pin It
---
Customer Reviews
Write a Review
Ask a Question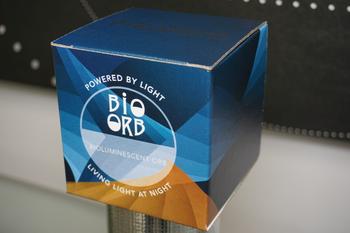 05/10/2019
nice quality printing- sturdy box
very clean and quick. I love my new boxes.
Dean S.
San Marcos, California, United States
Dear Dean, thanks for your awesome review and beautiful picture of your box! It is such a great looking design! Great job! We are here if you need to reorder! Cheers, Team Fantastapack
04/21/2020
Best Product Ever
Excellent quality and turnaround time. Ordering again soon. Lifetime purchaser
justin r.
United States
Thanks so much for the kind words Justin! Would love to see pictures of the final product next time! Take care for now. -Team Fantastapack
04/20/2020
Great support!
I'm terrible at design and manage to screw up the design file on every order but support has always taken the time to explain the problem and help me fix them. Can't recommend these guys enough. Great company, great product, great prices!
CT
Clinton T.
United States
Haha we love working with you Clinton! It's been a pleasure thus far. Let us know if there's anything else we can help with moving forward. That's what we're here for. -Team Fantastapack
11/11/2019
Love these boxes
I use Fantastapack for all my packaging. They do a great job and the customer service is fantastic.
Patrick J.
United States
Well thank you Patrick! And thank you for taking the time out of your day to leave us such a great review. Always here to help if you have questions in the future. -Team Fantastapack
10/02/2019
Great product
The assembly is easy, the distinction of the printing is remarkable, and they're sturdy! This is the second tie we've purchased this product and there's no end in sight.
Ryan H.
United States
Thank you for the glowing review Ryan. We truly appreciate it! If there's anything we can do to help in the future, let us know. -Team Fantastapack